The genesis of our film

It was a spontaneous thought by Lothar Moll: 'We should make a movie about Barrie Trower in England.' This, he proposed to me during a mutual gathering and I was immediately convinced. The military expert from Dartmoor was known as a courageous whistleblower, who has been known to share governmental surveillance mechanisms long before the world came to know Edward Snowden.
Initially, Barrie Trower was a career soldier in the services of Her Majesty, until he transitioned into working as a secret service agent with the MI5 and MI6. These stations allowed him to gain a deeper knowledge of the workings of microwave and RF radiation. The same kind of radiation that we use to support our digital communications. This form of radiation has undergone some changes which has led to its subtle transition into an actual weapon, which has been used for centuries.
Only recently have there been stories about American and Canadian embassy employees in China and Cuba suffering from 'mysterious
illnesses' that resulted from microwave attacks. (Diagnose Funk reported Diplomats' Mystery Illness and Pulsed Radiofrequency / Microwave Radiation von Beatrice Alexandra Golomb, MD, PhD).
These stories are eerily similar to happenings during the cold war, a period which Barrie Trower experienced firsthand. What do we make of his claims, when, among other things, he says that we are basically nothing more than laboratory rats in a global field trial? Are we all getting increasingly ill in a ever-expanding radiation explosion?
Lothar Moll and I have realized and jumped at the opportunity to study these issues intensely. For this purpose, we brought a group of scientists, doctors and mobile communications experts to England to engage in dialogue with Barrie Trower. Afterwards, we visited additional relevant experts with our camera crew to further enrich the documentary with their thoughts and opinions.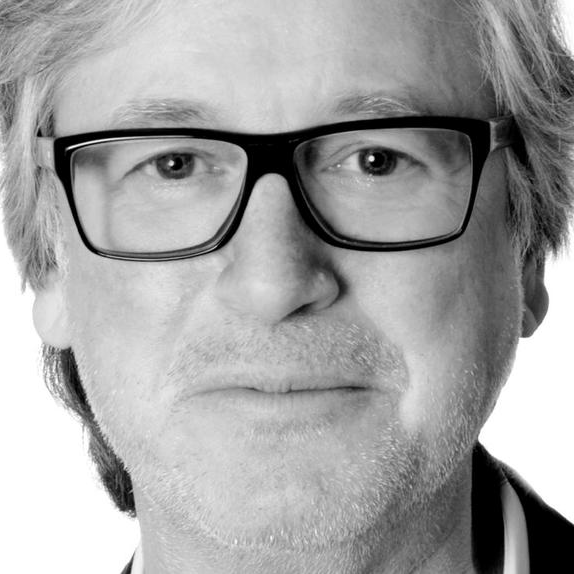 "
It was a spontaneous thought by Lothar Moll: 'We should make a movie about Barrie Trower in England.'This, he proposed to me during a mutual gathering and I was immediately convinced.
Once I released my first cinematic documentary film on this topic titled 'Thank You For Calling', I knew that I would have to follow it up with yet another thorough film on the topic of mobile radiation. During the countless public discussions in Austria, Germany and Switzerland, as well as France, I gained the impression that people were increasingly interested in learning facts and solutions regarding its subject matter. To cover a theme as complex as mobile radiation, one movie would simply not suffice.
Final product
Now a second, extensive movie that focuses on all the relevant, scientific and recent facts with an emphasis on checking their validity, was added. It also delves into natural radiation frequencies and their impact on life. The documentary presents these complex themes in a comprehensive manner that also offers some solutions and alternatives to this dilemma.
Following the visit with Barrie Trower, we were able to create a film that is able to present the current state of affairs surrounding mobile radiation in a comprehensive and balanced manner. At this point I would like to heartily thank my partner for his endurance and farsightedness. For his relentless commitment behind the scenes, without which a free and independent look and publication about mobile radiation would not have been possible. In our joint project, Lothar Moll opens up the movie by interviewing one of the senior scientists behind mobile radiation research, Prof. Dr. Dr. med. Habil. Karl Hecht.
To keep it short: Everybody that has seen the film thus far, left the presentation excitedly. This is obviously very important to us and inspires us to carry on. It is clear to us that, disconnected from lobbying and bought science, we won't relent and will continue to offer factual and objective information to the people. We hope that everybody that is intrigued by this topic can now have the chance to create a clear and balanced picture.
Klaus Scheidsteger
November 2018
Impressions