Klaus Scheidsteger
Direction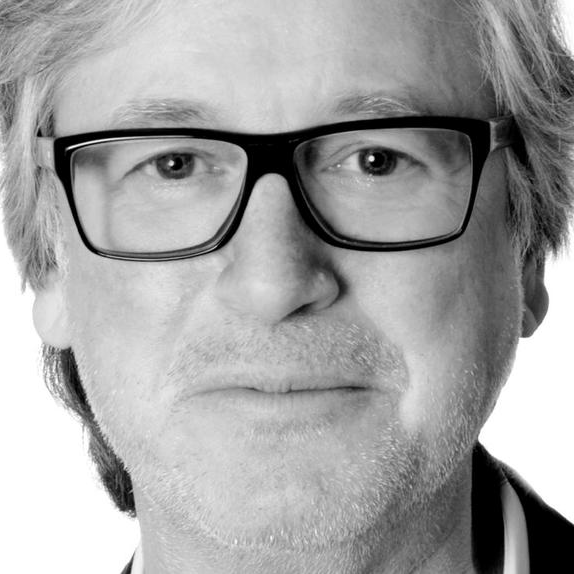 Short Biography

Born 1954 in Haan (Düsseldorf-Mettmann).
Graduated at Helmholtz-Gymnasium, ESSEN.
Studied journalism with a minor in politics at the University Dortmund with an integrated internship at WDR Cologne.
Spent about 4 years in South OF FRANCE (1980-1983) as an independent writer for the author Rolf Palm, who lived in Monaco during that time period. Previously and subsequently worked as a reporter for WDR Cologne.
1982: Author and co-producer of his first long documentary "ANTHONY BURGESS" (british bestselling author of f.e. A clockwork orange), 52 minutes, broadcast on FR3 and Channel4 and various international culture TV channels.
1985: Founder of a TV production company in Essen with an emphasis on news, reporting, documentation. AGENCY FOR most ALL OF THE big EUROPEAN TV channels. Corporate films for big german companies. Among others: Karstadt, Tengelmann, Steilmann, Panasonic Deutschland, Salamander.
1998: Return to France
Various documentaries and production work for arte as an author and producer, with a focus on 'Portraits', e.g.:
HEMINGWAY IN CUBA (100th anniversary, 1999)
L'IMPORTANT CE QU'ON FAIT DEMAIN (Important is what we do tomorrow) about the writer Martin Gray
CHIRURGIEN DE LA VENIR (Surgeon of tomorrow) a portrait of Prof. Dr. med. Dietrich Grönemeyer
LE SYSTEM ALAIN DUCASSE a portrait of the french 3-star-chef Alain Ducasse
NEW YORK – PROVENCE, a portrait of the french painter Jean Miotte
OPERATION D'OR ("Go for gold!") about the German Olympic Training Center in Berlin.
2004: First inquiries on the topic of mobile phone radiation lead to a 50 minute TV-production for the french TV-channel France2, Paris, PORTABLES EN ACCUSATION ("Cellphone War"), first broadcasted in May 2006 (and subsequent broadcasts all over Europe).
2006: Further research on the ongoing litigation in the US lead to the production of his first cinematic documentary THANK YOU FOR CALLING, received its premier in february 2016, Vienna/Austria – in french movie theaters since 2018, french title: ONDES DE CHOC.
Today Klaus Scheidsteger lives in France and Austria. He writes and produces corporate films, works as a media consultant and lecturer , wrote his first book on this subject (same title as the movie,Thank You For Calling) and is a board member of the "Competence Initiative for the Protection of Humanity, Environment and Democracy e.V.",which is a registered non-profit society whose work has met with great approval far beyond Germany.